Welcome to my website!
I have created it to write about my travels and share photos from all the countries I'm lucky to visit. Both traveling as a tourist and working as a tour guide. I try to show the most interesting and beautiful places in the world. Enjoy!

ATTENTION - WHEN VIEWING PHOTOS, USE THE ARROWS ON YOUR KEYPAD. IT MAKES GOING TO THE NEXT PHOTO MUCH EASIER!
---
---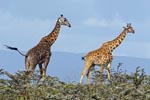 After visiting many countries in Latin America and Asia, I decided it's time for Africa. I wanted to take my family on safari in the best nationl park and see the Big Five. My choice was Serengeti in Tanzania. A 4-day safari with Ngorongoro crater costs much more than I would expect but on the other hand, if I only do it once, I better do it properly. It was money well spent. We had a fantastic safari with thousands of migrating animals, many cats and much more. Tanzania is blessed with beautiful islands in the Indian Ocean, and the best known of them is Zanzibar. I thought it would be full of tourists, but Zanzibar is big enough for everyone. With rented car, we had no problem finding a stunning white-sand beach just for ourself.
---
---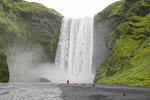 Last couple of years have been very difficult in terms of travelling. Restrictions change frequently and we have no other choice but to adjust our travel plans. We visit countries that happen to be open for tourists at the time. In 2021, one of those countries was Iceland. To be honest, Iceland was always on my wish list. It's famous for amazing landscapes and wild, unspoiled natural beauty. Plenty of waterfalls, volcanoes and glaciers. A unique island like no other on the planet. Unfortunately, it's very expensive to visit, especially food and accommodation. Main tourists attractions are easily reached by the main road, but many amazing places require 4x4 car. Still, Iceland draws increasing numbers of tourists. To see why, have a look at my photos.
Video>>>
---
---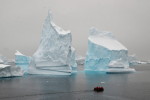 Because of my job as a tour leader, I was able to visit Antarctica for the second time. It was a different experience, because this time it was January. It's middle of the summer in Antarctica. It means longer days, warmer temperatures and much less snow. Also, there was more wildlife this time. Many whales, seals and thousands of young penguins. In terms of scenery, I think November 2015 trip was better. Going to Antarctica is always an adventure and nothing is certain. Itinerary depends on weather conditions. Antarctica is the driest continent, but Antarctic Peninsula, the region most tourist visit, is cloudy most of the year. If you search for photos on Google, you will most likely find the ones with clear blue skies and perfect visibility. If you want to see how it really is, check out my photos.
Map of Antarctic Peninsula
Video>>>
---
---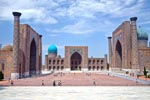 Central Asia is not on the radar for most tourists. There is a lot of bureaucracy involved in getting visas and for sure this puts many people off. But once you get through the paperwork and arrive in the region, you will be rewarded by something that is increasingly rare: world-class attractions unspoiled by mass tourism. If safety is your concern, you will be happy to hear that this is one of the safest parts of the world. Kyrgyzstan is all about scenery and mountains, with Pik Pobedy reaching 7,439 metres. Uzbekistan is famous for it's architecture in cities along an ancient trade route - the Silk Road. Samarkand, Buchara and Chiwa are all worth a long visit. Turkmenistan is the most expensive and difficult to organise but probably the most rewarding. With around 10,000 visas issued a year, even the most spectacular places will be free from the crowds. Ultra-modern capital Ashgabad is unforgettable, as well as huge burning crater called "Door to Hell". If you come to Turkmenistan, "Door to Hell" is not to be missed!
---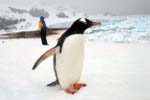 Visiting the most remote continent is a dream of many travelers. In 2014 - 2015 season, just over 60,000 tourists were able to fulfill that dream. Most of them, like myself, took a cruise ship from Ushuaia to the Antarctic Peninsula. The shortest (and cheapest) cruises last 10 days, which means spending 4 full days in Antarctica. During that time you will most probably leave your footprint on the coldest, driest, and windiest continent. You will also see whales, seals and 3 types of penguins. Actually, you will see thousands of penguins and some of them will come very close (if you sit down quietly and wait). You will see some of the most spectacular scenery on the planet, including mountains rising to the sky straight from the sea, enormous glaciers and huge icebergs of all shapes imaginable. You can expect wind and snow sometimes, temperatures around 0°C. This kind of adventure is not for everyone. If you can't go to Antarctica yourself for whatever reason, sit back and enjoy these photos I have chosen to show what my trip was like.
Map of Antarctic Peninsula
Video>>>
---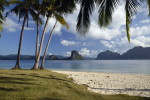 Philippines consist of more than 7,000 islands. Deciding to go there was easy, but choosing exact places to visit was not. We arrived in Manila and went to the north first. After that came Coron, Palawan, Bohol, Apo Island and Cebu. Then we continued to Legazpi and Donsol (whale sharks). We found Philippines more expensive, but also easier to travel than we expected. What surprised us was how much time it takes to get from one place to another. Most people speak at least basic English and are very helpful. We never felt unsafe during the whole trip (even when traveling on top of a jeepney). Overcharging was not as common as in other countries of the region. Overall we had a fantastic trip. Some of the highlights were: rice terraces (Batad), hanging coffins (Sagada), islands and white-sand beaches (Coron, Palawan), tarsiers and Chocolate Hills (Bohol), scuba diving (Apo Island and Moalboal), snorkeling with sea turtles (Apo Island) and snorkeling with whale sharks (Oslob and Donsol).
our route - map of Philippines
---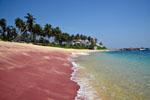 We started in Sri Lanka and to be honest, it was a little disappointing. Don't get me wrong, Sri Lanka is beautiful and safe (although we had money stolen) but expensive comparing to South India, which has similar beaches, wildlife and tea plantations. India, on the other hand, was more interesting than we thought. Hindu temples were amazing, especially the one in Chidambaram. We took part in the Ganga Sagar Mela pilgrimage. Every year, over 500,000 Hindus gather to take a holy dip in the Ganges and we joined in. The biggest surprise of this trip was Bangladesh, which has little to offer in terms of tourist attractions and is rarely visited by foreigners. But it has the nicest people who are always ready to help and that makes up for it. Dhaka's colorful rickshaws and chaos of the streets are not easily forgotten. It's a lousy place to live, but a great one to visit.
our route - map of India
---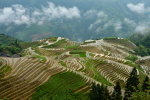 We didn't expect much from this trip. But China is changing very fast and we decided it's time to see it before it's too late. As it turned out, it already was too late. But on the other hand, we enjoyed it very much. China is modern and easy to travel, although hardly anyone speaks English. It's safe, people are friendly, scenery is great in some places. Things we didn't like: Tibet closed for independent travelers, extortionate entrance fees, tourist attractions very crowded. The last one was our fault, because we came in high season. Piece of advice - do not underestimate the amount of Chinese tourists!
our route - map of China
---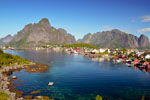 Ever since I saw photos from Lofoten archipelago, I wanted to go and see it for myself. Lying within the Arctic Circle, the islands are well known for their natural beauty. Rugged landscape with white-sand beaches and colorful houses draw tourists from all over Europe. However, it's very easy to find little-known places just by exploring the side roads. Weather is mild considering Lofoten location because of the Gulf Stream, but I wouldn't go without my rain jacket. My wife and I drove through Lithuania, Latvia, Estonia, Finland and Sweden before entering Norway near Narvik. It all started from there.
our route - map of Scandinavia
---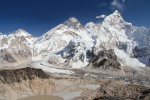 Dreams come true. When I was a teenager in communist Poland, where most people couldn't even think about traveling abroad, I spent long hours studying my World Atlas. One point on the map drew my attention. It said "Chomolungma 8848m" and I knew I had to go there. You may laugh at this plan, but I wanted to walk all the way to Nepal and live in the mountains away from people. I thought I would spend the summer at high elevations and go down for winter. Obviously I wouldn't be writing this if went. But 20 years later I stood face to face with Mt. Everest and I felt my dreams finally came true.
our route - map of India
---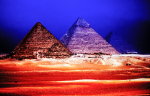 A short, independent trip to one of the most popular tourist destinations in the world. Unlike most people going on package tours, Ela and I had the freedom to go where we wanted. We spent 1 day diving in the Red Sea and then went to Cairo for a couple of days. Seeing the Giza Pyramids was obligatory. After that came Siwa, the best oasis in Egypt. Another highlight was a trip to the Black and White Desert, including sleeping under the stars. Last few days we spent in the upper Nile valley, visiting Asuan and Luxor. After all, some of the most amazing ancient monuments are found in the area.
our route - map of Egypt
---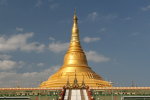 Most people on honeymoon relax somewhere warm and comfortable. Ela and I decided to travel instead. We started in Thailand by enjoying spectacular scenery of the Andaman coast. From there we went to Cambodia to admire the beauty of Angkor. Next came Vietnam, with Ha Long Bay and many, many great places along its 3,444km coastline. Than Laos, where we escaped civilization by trekking in the mountains and visiting hill tribe people. Finally, Myanmar. Isolated and run by a brutal military regime, it was a true journey back in time. Not only to see the old way of life, but to meet the nicest people on Earth.
our route - map of South-East Asia
---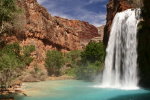 3 weeks. 6 thousand miles. 11 states and 9 national parks in virtually all climate zones of this enormous country. Our journey by car took us from Chicago all the way to the Californian coast and back. On the way we saw some extraordinary scenery, including natural arches, slot canyon, giant trees and geysers. We hiked to the bottom of the Grand Canyon and went to one of the most amazing places in America, called The Wave. Only 20 people per day can visit The Wave, so check out the photos to see what's all the fuss about!
photos
my route - USA map
---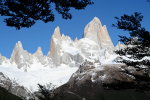 After losing my flight to Europe, I decided to stay in South America for 2 more months and visit Patagonia. I wanted to see a few places I missed during my first trip to the continent, such as Peninsula Valdez and the South Patagonian Ice Field in Argentina. Also, I wanted to take the Navimag ferry along the Patagonian Channels in Chile. Overall, it was a fantastic experience and an unforgettable journey through almost all of the Latin World, from Mexico all the way down to Patagonia. It took exactly 14 months and ended in the capital of Chile in November.
photos
my route - Patagonia map
---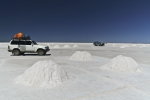 Another trip to the Spanish speaking world. It started in Mexico City, and during the next 12 months it took me to 15 countries in Central and South America. It was the longest and most varied so far. High altitude trekking and climbing in the Andes, diving in Galapagos, Mayan pyramids, Inca ruins, active volcanoes, exotic beaches and islands, the highest waterfall in the world, geysers, deserts, jungle, "El Dorado", whales, glaciers. There are no words to describe it all. Just click "photos" to see all those amazing places!
photos
my route - Central America map
my route - South America map